April 9th 2022 - 6:30am Start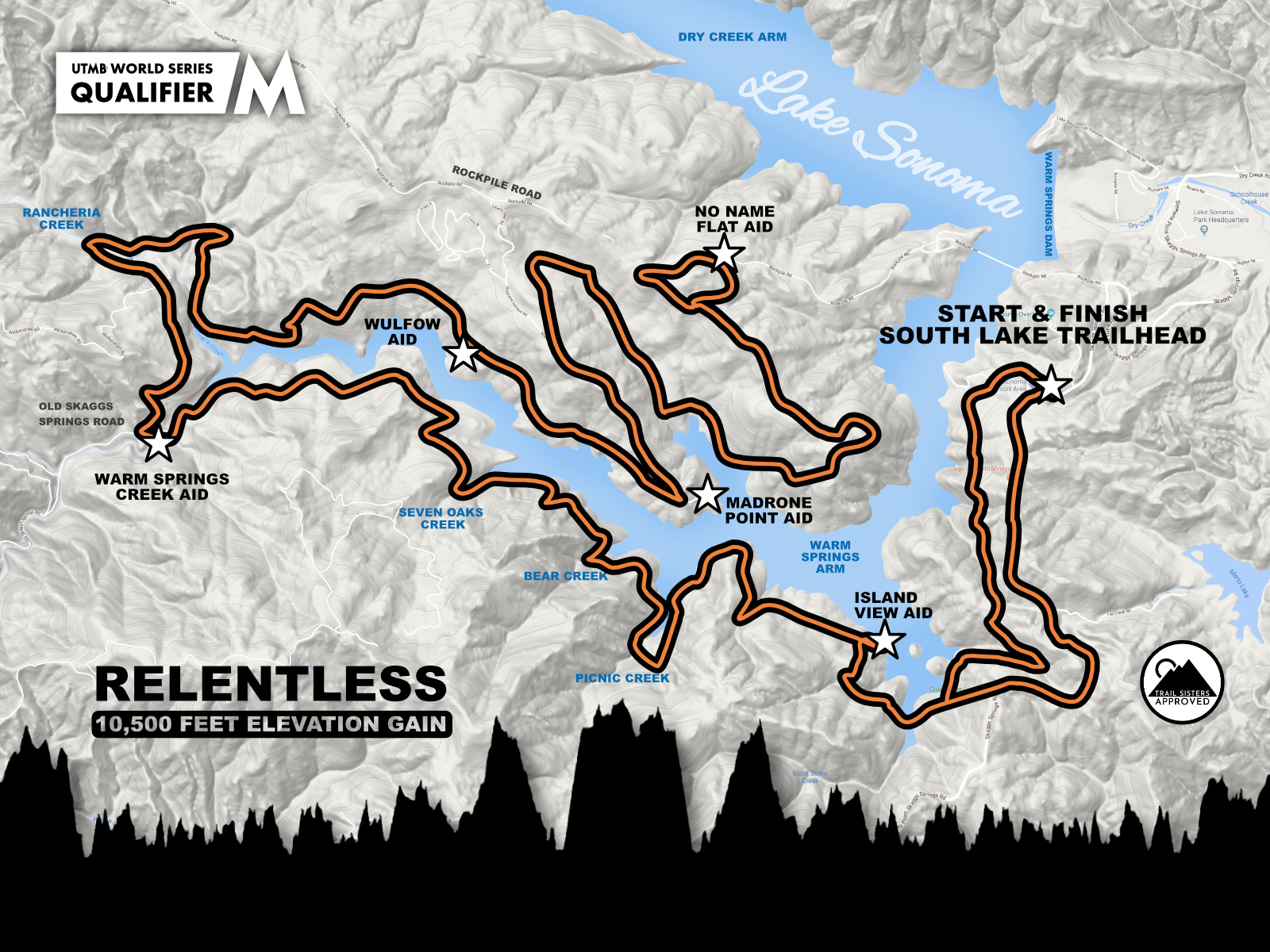 It's sneaky hard, so save something for the second half. The hills aren't major but they are relentless, and take a toll. For most runners, there are three more major climbs in the middle of the race that are walkers. If you're wiped out, the last 12 miles can go on forever. If you save some juice for the end you will pick up a lot of places in the last two or three hours. The course is 86% single track and 9% dirt roads, with the first 2.4 miles on a paved country road. The race starts at 6:30 am and has a 14-hour time limit.
For the top runners, it's pretty easy to get sucked into to going out too hard. Somebody will go out crazy hard, and it's really difficult to let them go. Try to find a balance between being reckless and not being so conservative that you're never in the hunt. The second half should be a bit faster than the first half, but it won't be. At best you'll be maybe 10 minutes slower coming back. Factor that in.
Aid stations will be stocked with the normal ultra fare, and will have GU Energy Gels, GU Liquid Energy and GU Roctane Energy Drinks. 

​Note: The first aid station at Island View trailhead will be water only. You will not have to go down to the campsite on the way out, but you will on the way back. Wulfow Springs is also a water-only aid station. 

Please monitor your fluid requirements carefully and note that there are fairly long stretches between aid. If it's warm you will likely need more than one bottle in the afternoon. Every runner must carry at least one water bottle.
​
Drop Bags will be transported to the No Name Flat aid station at mile 25.2 and to Warm Springs Creek, which you will pass at mile 11.6 and 38.0. Please try to limit the size of your drop bag to no larger than a small shoebox. We are happy to allow for drop bags, but not particularly interested in moving all your worldly possessions.