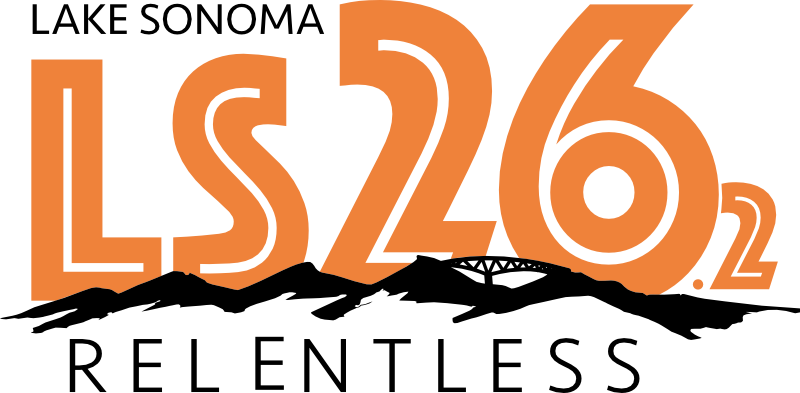 Saturday, April 8th 2023 - 8:00am Start
The Lake Sonoma Marathon is Full.

It's not worth it unless you have to work for it! The marathon start is located in the green space next to the Lake Sonoma Visitor Center (you can't miss it). The first mile climbs a steep trail and will test your legs, as this is your biggest climb of the day. The course will then continue onto beautiful rolling single track trails. You will continue past South Lake, Island View, Warm Springs Creek, Wulfow, and the new Bummer aid station, finally crossing the scenic lake bridge. Remember to save some juice for the last few miles, as you have a screaming downhill towards the finish. The race starts at 8:00am.
There will be five on course aid stations for the marathon course. 
South Lake Trailhead and Wulflow will be water only aid stations.
Island View aid station will have water, GU Energy products, and other general race foods.
Warm Springs and Bummer aid stations will be stocked with the normal race fare, and will have GU Energy Gels, GU Liquid Energy and GU Roctane Energy Drinks.
Please monitor your fluid requirements carefully and note that there are fairly long stretches between aid stations. If it's warm you will likely need more than one bottle in the afternoon. Every runner must carry at least one water bottle.